Green Building

---
WESTPORT MODULAR is dedicated to Green Building.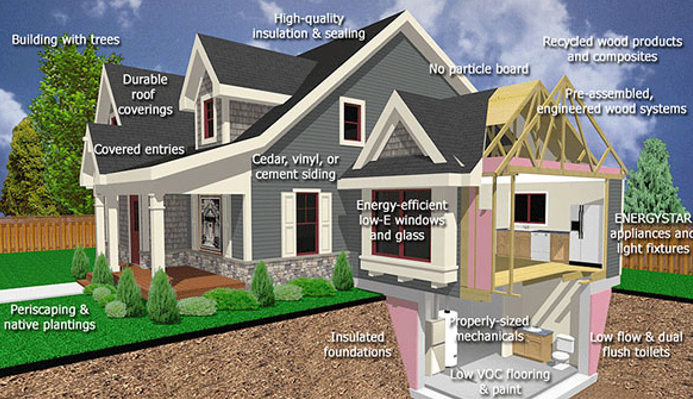 Westport Modular Homes LLC, Has been building Energy Efficient Homes for years, This is nothing new for us. We are proud to offer LEED Green Building Services to our clients. LEED-accredited construction not only saves money but also reduces gas emissions and promotes a healthier environment indoors and out for everyone.
We are proud of the fact that we have built 6 LEED gold Homes that all qualified as Energy Star and EPA Indoor AirPlus. We have been building homes for years that we have used high performance insulation, energy efficient appliances, Geo Thermal heating & cooling, low VOC's paints and adhesives. These are some of the Green Methods that we include into or building system.
Green buildings are sited, designed, constructed, and operated to enhance the well-being of their occupants and support a healthy community and natural environment.
In practical terms, green building is a whole-systems-approach to building that includes:
Using Sun And Site To The Building's Advantage For Natural Heating, Cooling, And Daylighting
Landscaping With Native, Drought-resistant Plants And Water-efficient Practices
Building Quality, Durable Structures
Reducing And Recycling Construction And Demolition Waste
Insulating Well And Ventilating Appropriately
Incorporating Durable, Salvaged, Recycled, And Sustainably Harvested Materials
Using Healthy Products And Building Practices
Occupied Interior Construction
Using Energy-efficient And Water-saving Appliances, Fixtures And Technologies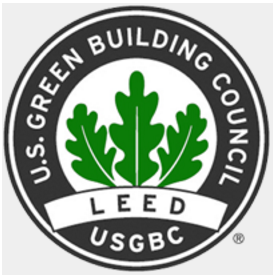 When implemented holistically, these strategies serve to preserve our environment for future generations by conserving natural resources and protecting air and water quality. They provide benefits for us today by enhancing overall living comfort. Green building strategies are good for everyone's pocketbook. They reduce maintenance and replacement requirements, lower the overall cost of home ownership and increase property and resale values.
Let the experts at Westport Modular Homes explain how we use our Green Methods of building to build you a healthier home that will cost less to maintain and to operate.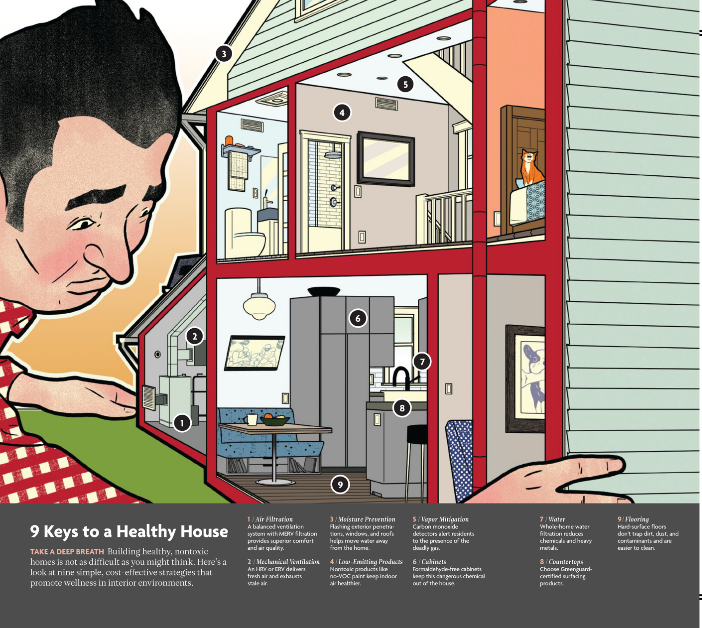 9 Keys to a Healthy House
1. Air Filtration; A balanced ventilation system with MERV filtration provides superior comfort and air quality.
2. Mechanical Ventilation; An HRV or ERV delivers fresh air and exhausts stale air.
3. Moisture Prevention: Flashing exterior penetrations, windows, and roof helps move water away from the home.
4. Low-Emitting Products; Nontoxic products like no-VOC paint keep indoor air healthier.
5. Vapor Mitigation; Carbon monoxide detectors alert residents to the presence of the deadly gas.
6. Cabinets & Wood Floors; Formaldehyde-free cabinets keep dangerous chemical out of the house.
7. Water; Whole-home water filtration reduces chemicals and heavy metals.
8. Countertops; Choose Green-gaurd certified surfacing products.
9. Flooring; Hard-surface floors don't trap dust, dirtied contaminants and are easier to clean.
Schedule a Free Estimate (203) 858-7198
Please don't hesitate to call us with any questions you might have about modular homes or fill out our form. Thanks again for visiting Westport Modular.com!