Why Build Modular

---
MODULAR CONSTRUCTION IS THE SMARTER CHOICE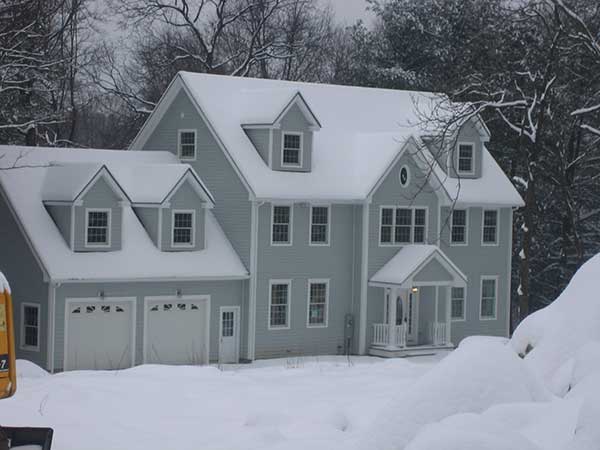 Modular construction will have a positive impact on the process, cost and future value of your new home. Modular construction is really a technology. And as a technology, it is constantly changing, evolving and improving so the end result of a home built today is state of the art construction, weatherization and efficiency.
ACCURATE BUILDING ESTIMATES – AFTER FINAL DESIGN
The initial process of designing your home and calculating costs will open your eyes to one of the efficiencies of modular construction. Your home will be completely designed before the first piece of lumber is cut. Almost every detail will be decided up front including cabinetry, flooring, and fixtures so you can relax and enjoy watching your home come together. Knowing your project costs up front will bring you tremendous peace of mind.
DEFINED SCHEDULES
Modular construction is a carefully coordinated process. Your builder knows how long it will take and can pinpoint your occupancy date. This allows you the opportunity to have everything ready for moving day.
CRAFTSMANSHIP AND MATERIAL EFFICIENCIES
From the first nail to the last, modular construction offers you the benefit of skilled craftsmanship. Part of your home will be constructed off-site in a controlled, factory environment utilizing state-of-the-art building technology. Trained builders who specialize in framing, insulating, and other "rough" construction will complete much of the structural work. This work continues no matter what the weather. No one is waiting for a subcontractor to arrive. Every trade is on-hand, ready when your project needs them.
When your project is ready for delivery, the Westport Modular team goes into high gear to complete your home on schedule. Any custom finish work or specialty construction will be completed on-site.
BUILDING INTEGRITY
When you choose modular construction, you'll work with JIM HINES of Westport Modular who is licensed by the State of Connecticut. You can rest easy knowing your home will be built to national and local building codes. Your plans, once they are finalized, will be reviewed and approved by an independent third-party engineering firm and local building officials before any construction begins.
Choosing the builder for your new home is one of the most important decisions you will make.
We are recognized throughout the industry for our professionalism and integrity. Our commitment to high standards is the foundation of our company and is demonstrated daily through our adherence to established building standards, employment of sound business practices, and on-going pursuit of specialized education.
SIMPLE TO ELABORATE...STANDARD TO CUSTOM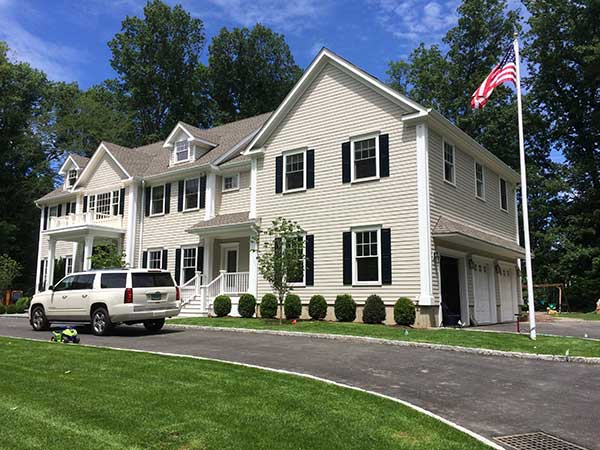 A Range of Design Possibilities
Now that you understand that Modular Building is a technology and not a type of house, you can begin to explore the design possibilities for your new home.
Working with Westport Modular you can determine the best size, style and floor plan to fit your lifestyle and your budget. The possibilities are virtually endless, ranging from single story starter homes to multi-level custom homes and everything in between.
Westport Modular will work with you to design your home and will help you select flooring, cabinetry, trims, and other finishing details. Westport Modular will monitor the factory work and keep you informed of progress. When the factory work is complete, Westport Modular will oversee the process of "setting" and securing your home to the foundation and final assembly of the factory-built sections to complete your home.
Depending upon your plans and your budget, you may choose additional custom features and finish work to enhance your home. This could include custom flooring, stair and balcony railings, built-ins, porches or decks, interior or exterior trim, vaulted ceilings or other custom work.
Westport Modular can help you with these design decisions.
The earlier we begin a conversation about your new home, the better.
BUILDING GREEN WITH MODULAR CONSTRUCTION TECHNOLOGY MAKES THE MOST OF BUILDING GREEN
Modular construction is inherently a green building method. The building process is more efficient and produces less waste, so it has less impact on the building site. In general, a modular-built home offers significantly improved energy efficiency.
The construction of a modular home begins inside the climate- controlled environment of a factory where each tradesperson is skilled in their respective craft. Construction delays are virtually non-existent because all construction materials and labor is available as needed. Because construction occurs indoors, the materials are not exposed to the elements. This results in a finished product that is free of respiratory contagions like mold and mildew.
Once moved to the home site, a modular home has less impact on the property and less material waste. The completed modular home provides a superior indoor environment with maximum energy efficiency — summer or winter. According to reports by the National Association of Home Builders, a modular home can reduce utilities costs by as much as 40%.
Tax credits may be available to offset certain green building expenditures. In the past these have included installing energy efficient doors, windows, roofing and insulation, as well as furnaces, heat pumps and air conditioning systems. For up-to-date tax credit information on building a greener home, visit http://www.irs.gov.
There are three primary construction standards associated with green building in the United States. You'll find more information regarding each of these designations by visiting the respective web site. Of course, we are always available to discuss green building options.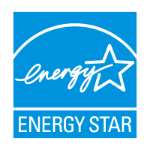 This is a program created by the United States Environmental Protection Agency that certifies and labels products as energy efficient, meaning that they use at least 20 – 30 percent less energy than standard products. The program covers products ranging from homes, to heating and cooling systems, and kitchen appliances.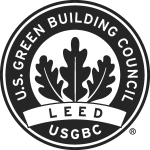 LEED concentrates on improving performance in energy efficiency, indoor environmental quality, materials selection, sustainable site development, and water savings. The program is designed to inform and guide professionals who work with structures to create or convert spaces to environmental sustainability, including; architects, real estate professionals, facility managers, engineers, interior designers, landscape architects, construction managers, private sector executives, and government officials.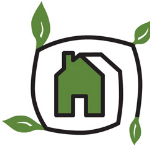 National Association of Homebuilders (NAHB) Green – This is a national green building standard established by the NAHB that applies to single and multifamily homes, and allows for flexibility in selecting regionally appropriate best green practices based on geography and climate, as well as style preferences and budget. It provides green options for every budget with three levels of certification.
Schedule a Free Estimate (203) 858-7198
Please don't hesitate to call us with any questions you might have about modular homes or fill out our form. Thanks again for visiting Westport Modular.com!